---
Club News 2023 - 2024
Jump to bottom of page for links to what we did in previous years
---
Wednesday November 29th Meeting - That's not a landscape
On a cold and frosty evening we gave a warm welcome to Huw Alban and his presentation "That's not a landscape". Huw talked us through his approach to landscape photography, beautifully illustrated by Huw's own images, and the search for one's own style / personal approach. Lot's to think about. Thank you Huw.

Competition entries are due in now. Get them to Paul Dyer asap. Our next meeting will be the Close Up competition. This will be our last meeting before Christmas.
Don't forget our meet-up for night time photography next Wednesday. See Meyrick's email for details.

Tickets are available for The Photography Show in Birmingham NEC March 16-19th 2024. Register now for a reduced price or free entry if you convince Future Publishing that you are a Professional.
---
Ours at last - WCPF Digitally Projected Image Competition Small Clubs' Cup
Our thanks to Bill Aven for bringing the Small Club Winners' cup to Wincanton. After an initial mix-up about who had the cup we now have the original in our possession with our name on it.
If you look at the list of previous winners you will see that we were joint winners of this trophy back in 2007. The list of winners puts us among some very select clubs, some of which have very limited and selective membership.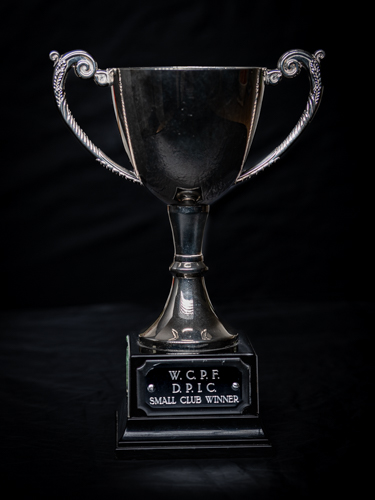 Well done Wincanton.

Don't forget our next meeting, Wednesday November 29th when we have Huw Alban coming to speak to us.
---
Woodland Autumn Colour at Penselwood - Sunday November 19th
Re-scheduled from Thursday to the Sunday, our club members met in the woods at Penselwood on Sunday afternoon for a chance to catch the last of the colour in the Autumn leaves. Beech, Sweet Chestnut, Oak are just some of the trees resplendent in their colourful raiment. Woodland photography is not easy but is well worth the effort in seeking out pleasing compositions.
Our thanks to Pam Watts for these photos below.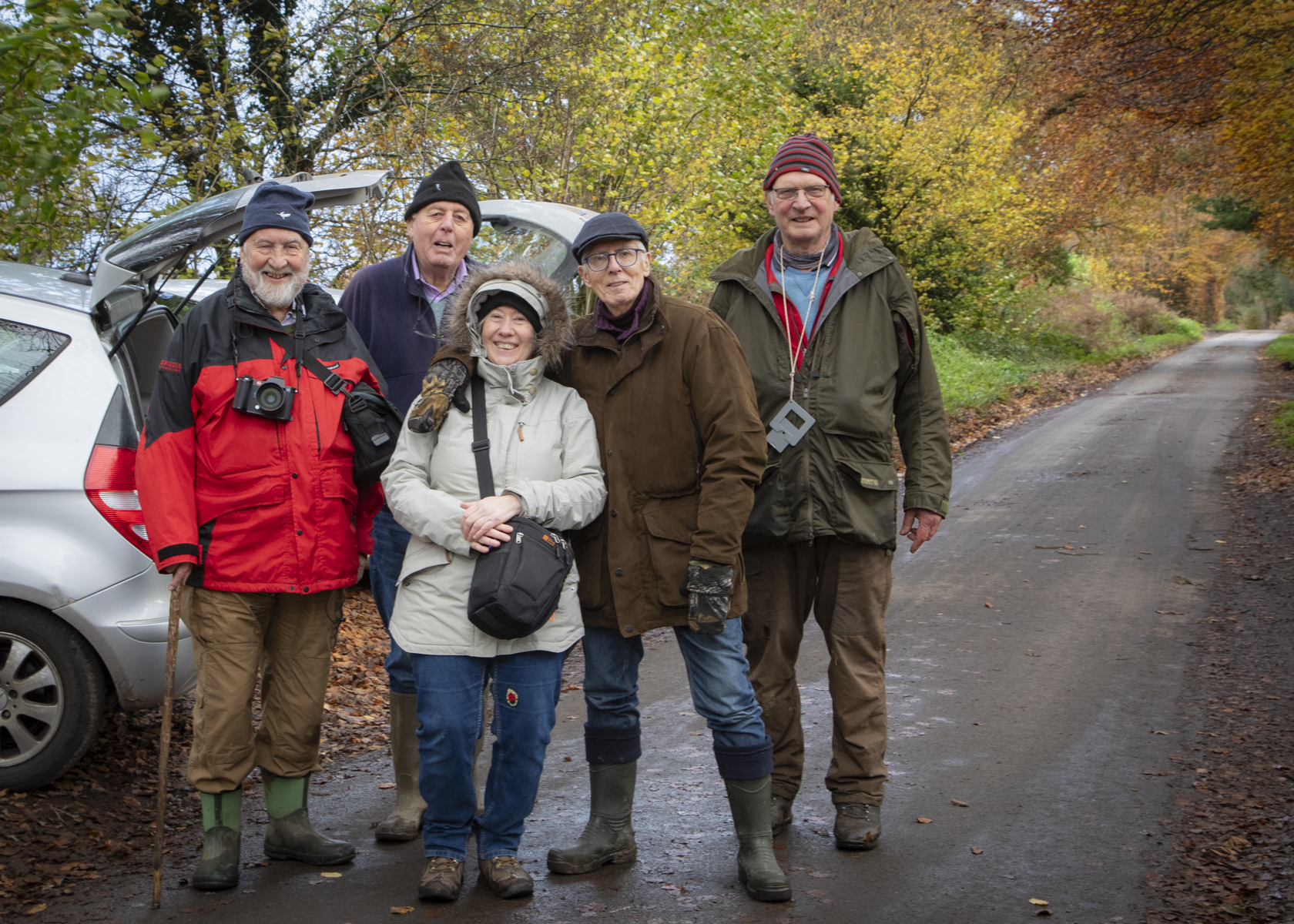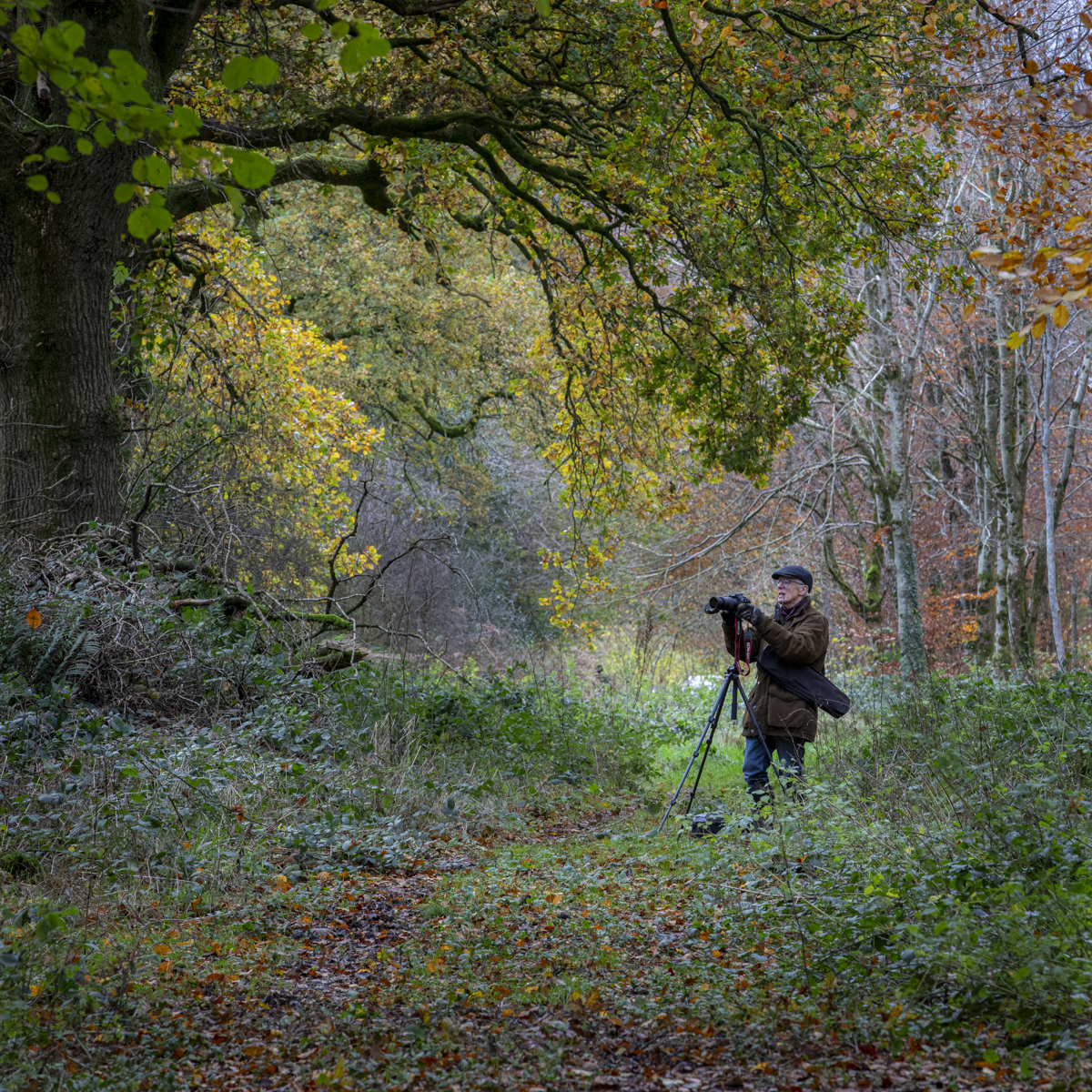 ---
Critique Evening - Wednesday November 15th
We had a number of members who had sent their apologies for this evening, many for health reasons so we send best wishes and hope you get better soon. Despite this we still had a good turn out and welcomed new member, Rosie Washington, to our club.
There was a very varied range of images presented for critique, more varied than we would normally see for a competition, and it was very pleasing to see positive critique being given and taken, all with the aim of improving our photography and in a very supportive way. There was much to learn about composition, printing, artistic approaches, editing, judging, print companies, software, camera settings and more. Thank you to David for organizing the tea / coffee.

Our planned trip to the woods was postponed because of the weather forecast. The new date is this coming Sunday.

Our next meeting is an in person presentation by Huw Alban on Landscape photography. Don't forget to organize your entries for the forthcoming club competition on the theme "Close Up" and get your entries to our Competition Secretary in good time.
---
Astrophotography Exhibition at No 6 The High Street, Bruton
Our friend, Hannah Rochford, is staging an exhibition of her astrophotography images at an art gallery in Bruton for three days, November 24th - November 26th. Hannah has had images featured in the BBC Sky at Night magazine, NASA, BBC West - most recently this week with her image of the Northern Lights from Somerset - and is a former winner of the Royal Greenwich Museum Astro Photographer of the Year in the best newcomer category. Do go along to support her in this local exhibition. The gallery is "The Dovecote Gallery" , No. 6, The Highstreet, Bruton, Somerset, BA10 0AA. Opening times are 10am - 5pm each day.
---
Wildlife Photographer of the Year

Award winning image of horseshoe crab by Wildlife Photographer of the Year 2023, Laurent Ballesta

If you want to see some of the best wildlife photographs in the World then click on the link below to see photographs from this year's Wildlife Photographer of the year exhibition.

Visit the exhibition in person at the Natural History Museum, South Kensington, London. Times and ticket prices available in Natural History Museum link.

Entry for the 2024 competition closes at 11.30am on December 7th 2023. If you want to check out the rules and enter then click on Enter the Wildlife Photographer of the competition link.
---
Flash, Bang, Wallop - What a picture, what a photograph
Wednesday, November 1st, and another club session aimed at getting off the auto settings on our cameras. We had three setups to try out that required full control of our cameras to achieve the desired result - photographing a sparkler behind a light bulb on a reflective black surface; capturing the splash when a tangerine was dropped into a bowl of water; taking a picture of fairy lights being rotated at speed. Each scenario required different settings. A preliminary short video helped explain the sparkler scenario. Our members got stuck in and much laughter interspersed the serious efforts. The evening was fun with something for all who were there.

Here are a few photos captured by Keith Williams using a borrowed 12 year crop sensor camera: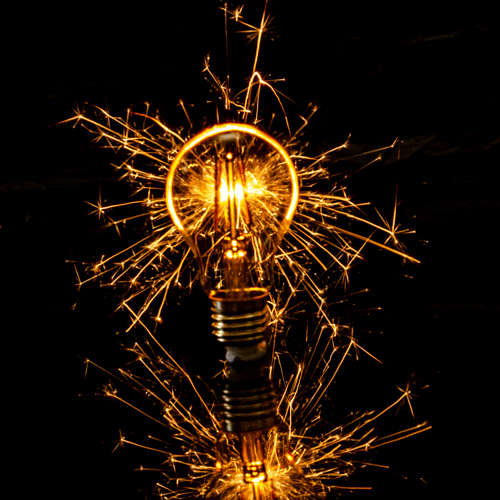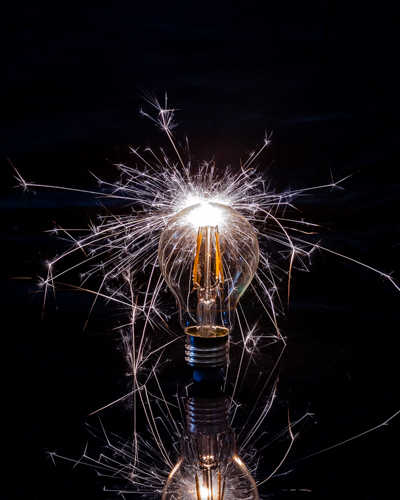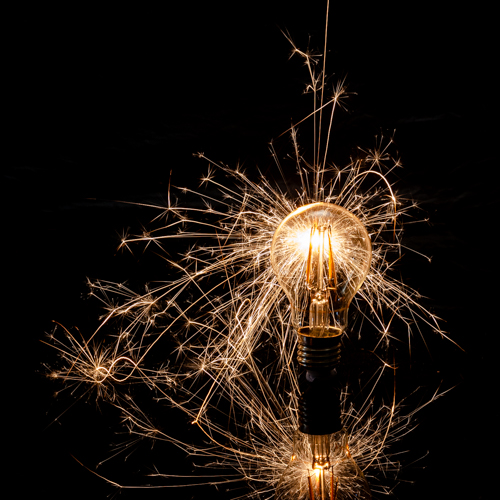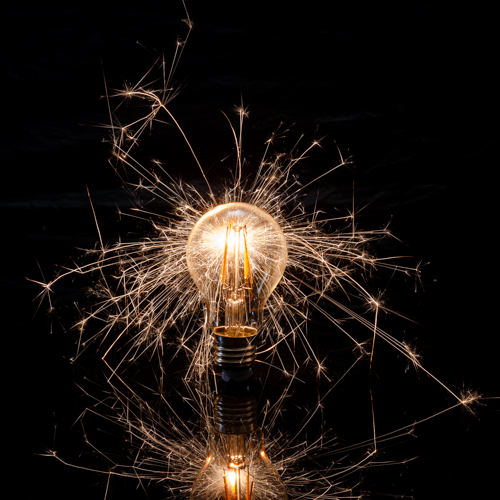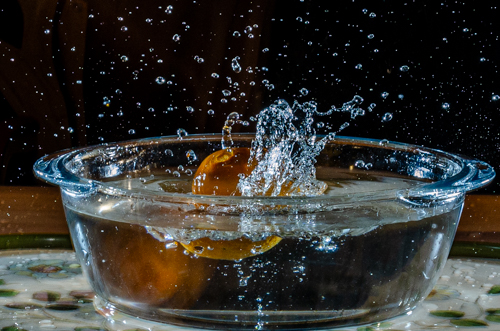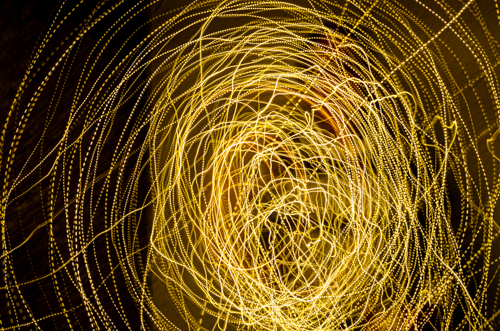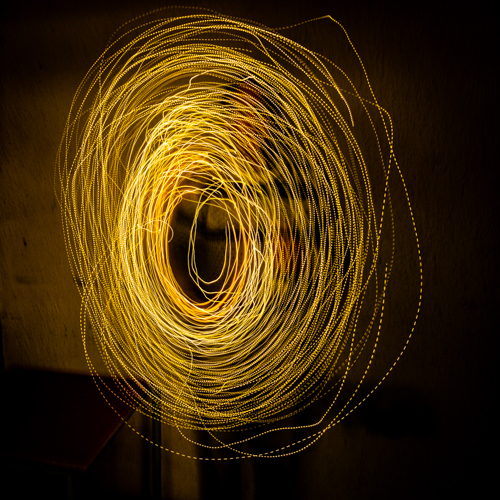 Next meeting, bring along some of your prints to pass around and enjoy a critique from your peers. No need for the prints to be mounted and they can be whatever size you want. The images do not need to be potential competition winners, just images that you would like advice or an opinion on. This will be an informal fun evening. See you then.
---
Sherborne Bradford Abbas Shield 2023
On Tuesday evening, October 24th, a small group of members travelled to Bradford Abbas to watch the Sherborne Bradford Abbas shield competition. As winners in 2022 our club had set the theme for the competition which was "Sky".
This competition features 5 digitally projected images and 5 mounted prints from each club competing; namely Shaftesbury, Sherborne Bradford-Abbas (our hosts), South Petherton, Wincanton, and Yeovil. Each team is limited to a maximum 2 images from any one member. The guest judge for the evening was Norman Marsh who did an excellent job working his way through a very high standard entry.
The first section to be judged was the digital projected images. We scored well and were leading at the half-way point with 84 marks from a possible 100 and a 2 point margin over our nearest rivals. The print section followed with some outstanding prints from all teams. We performed well but were just pipped by Shaftesbury who scored very strongly in the print section and beat us by one point overall.
The overall scores were as follows: Shaftesbury 1st 169pts; Wincanton 2nd 168pts; South Petherton 3rd 167pts; Yeovil 4th 162 pts; Sherborne Bradford Abbas 5th with 157pts. Our grateful thanks to our hosts, Sherborne Bradford Abbas, for their organising and hospitality in hosting the competition once again. The Wincanton entry can be viewed by clicking on this link, along with each image's score and author.

The equal best print of the night, with a score of 19, came from Wincanton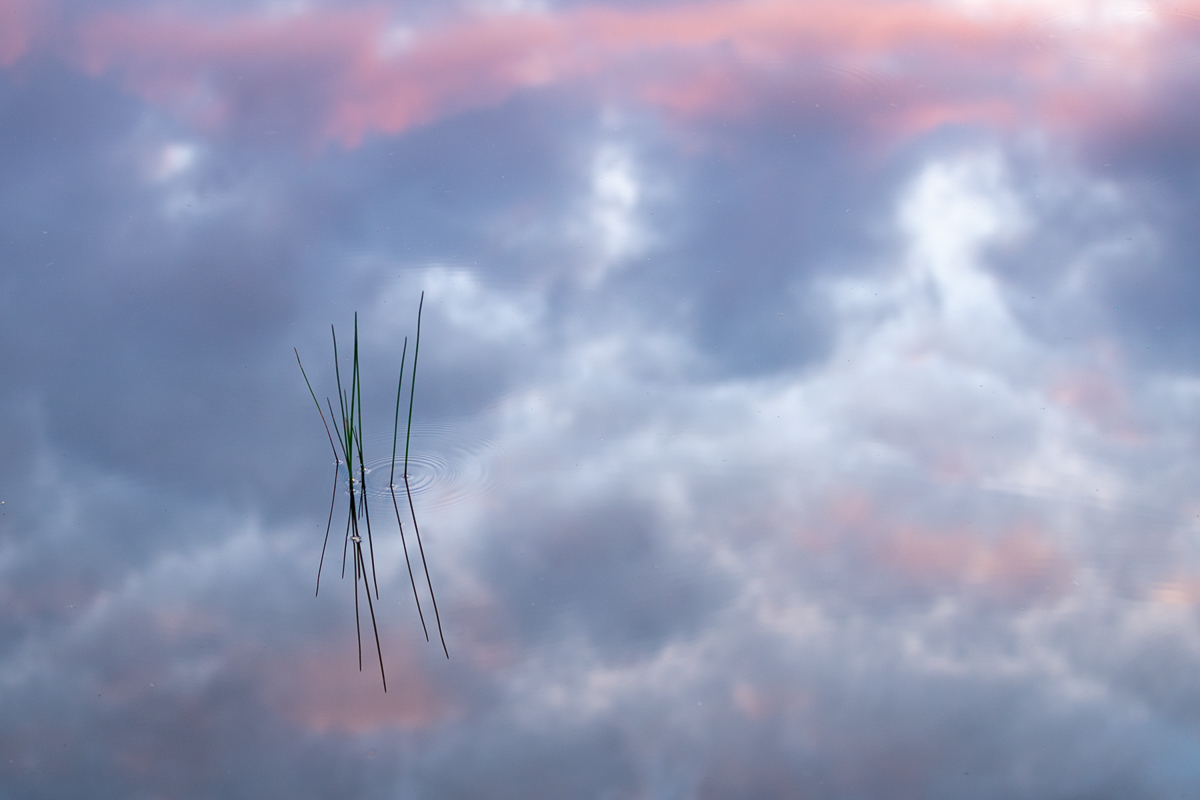 Don't forget to bring your cameras and tripods to our next meeting on Wednesday, November 1st. If your camera doesn't have pop-up flash then bring along a speedlight / flash unit.
---
Using Natural Light on Location - Damien Lovegrove
We met on Wednesday October 18th to view a video recording by Damien Lovegrove. Considered by some to be one of the world's most influential contemporary photographers, Lovegrove has travelled the world as a wedding and portrait photographer. He turned to photography after a career at the BBC as a cameraman and lighting director. We watched a very interesting presentation where Damien explained his set up for each shot, along with his settings, and exploited both the locations and the light. Some locations were in Bristol. If you missed the evening check out our Links page for the list of YouTubers and look up Damien.
During our coffee / tea break we discussed the video and finished with a short video by Glyn Dewis on the Spot Colour feature just added to Lightroom.
On Tuesday October 24th we are competing to retain the Sherborne Bradford Abbas Shield. The meeting is at Bradford Abbas village hall starting promptly at 7.30pm.
Our next club meeting, Wednesday November 1st, is a practical session so please bring along your cameras and a tripod if you have one. One of the activities involves flash so your homework is to look up how to adjust your flash power, even on pop-up flash. It should be a fun session.
---
How I set about improving my photography
On Wednesday October 5th we were treated to an excellent presentation by our member, Meyrick Griffith-Jones. Meyrick gave a brutally honest assessment of his early work, reflecting many of our own concerns about our photography, and then explained how he had set about trying to improve his work, particularly his landscape photography. His talk was illustrated by some of his outstanding landscape images, and some not so great, explaining his approach throughout. Thank you Meyrick for a very valuable session.

Our next meeting will be looking at a video presentation by Damien Lovegrove, a very well known professional, as he explores the use of natural light and locations for portraiture. You may want to take notes as he explains his camera settings and approach to this branch of photography.
---
James Eastaugh - photo exhibition in Wincanton Library
Jim Eastaugh has been the backbone of Wincanton Camera Club for very many years. It is probably fair to say that, without Jim's efforts, Wincanton Camera Club would not still be going strong. In recognition of his efforts Jim was made a Life-time Vice-Chairman of the club.
In recent times Jim, now in his 90's, has found it more difficult to attend meetings and has been missed. However, Jim has put up a display of his work in Wincanton library which we would encourage you all to have a look at.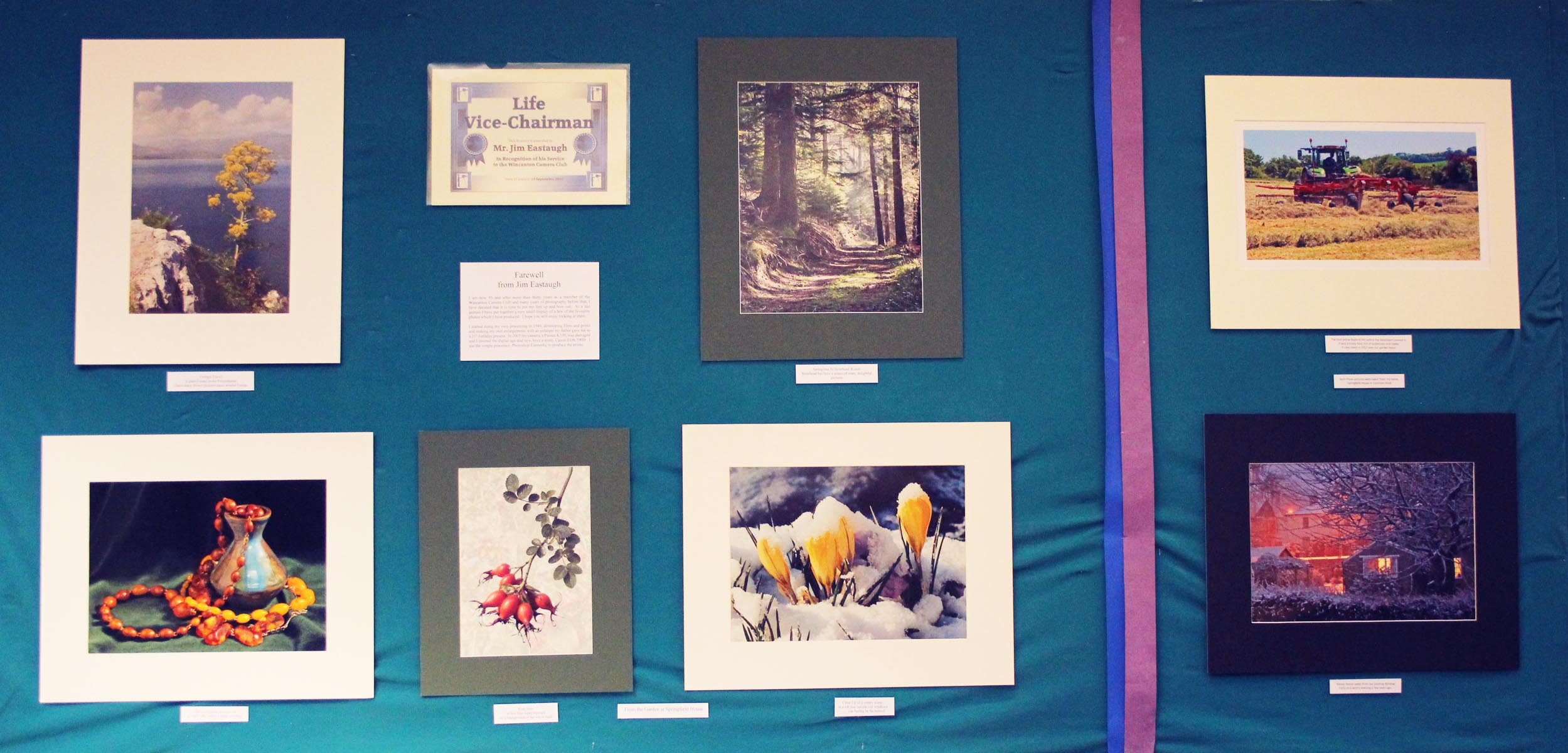 Thank you Jim for all your hard work on our behalf.
---
First internal competition of the season - Wednesday, September 20th
We met at Wincanton Memorial Hall on Wednesday for the first competition of our season, an Open Theme, featuring projected images and prints. Our esteemed judge was Graham Hiscock of Camelot Photographic and Studio H Photography in Wincanton.
Even with a couple of apologies for illness we had an excellent turnout from members and two prospective new members, always very welcome.
The standard of images was again high but Graham used the full range of marks and helpful comments as he worked through the entries. The highest place DPI was "Reflections 2" by Adie Ray, scoring 18/20. Three prints tied for the top mark of 18/20 - "Woosh" by Amanda Checkley, "Layers" by Adie Ray, and "Reading the cards" by Brian Stubbs.
Our grateful thanks to Graham for his efforts and judgement. All the marks can be seen on our website under Club Info and specifically at September Open.

To see the DPI's and Prints from this and other competitions Click here.

Our next meeting, Wednesday October 4th, will be a presentation by Meyrick Griffith-Jones on how he set about improving his photography, particularly his landscape images which we know are fantastic. Not to be missed.
---
Library Exhibition - the Public have spoken
On Saturday, September 8th, our exhibition at Wincanton Library came to an end after 3 weeks. The votes are now in and we know that some 150 people took the time and effort to vote for their favourite image. A full list of images and votes can be seen here .
The top 3 images were "Buzzard on lookout" by Paul Dyer, 10 votes 3rd; "Watching the competition" by Kit Williams, 14 votes 2nd; "Springer Spaniel running in" by Brian Stubbs, 15 votes 1st. A very close result indeed.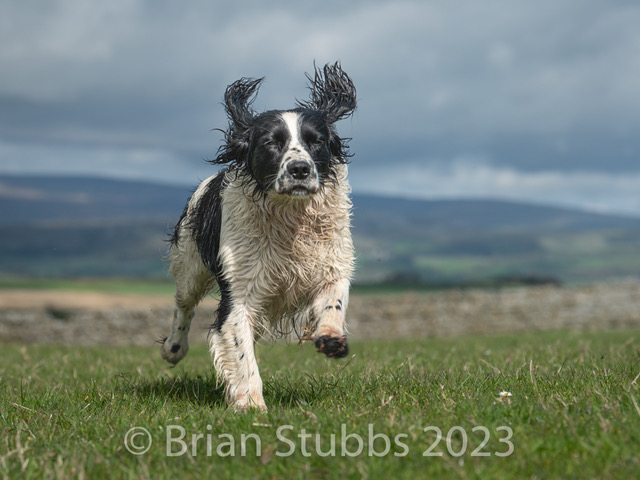 Our thanks to Wincanton Library for hosting our exhibition once again and to the public for supporting us.
---
Astronomy Photographer of the Year awards 2023
The winning images and photographers for the 2023 Astronomy Photographer of the Year 2023 have been announced by the Royal Observatory, Greenwich. You can view some of the winning images on the BBC Sky at Night magazine website and to see the actual exhibition in person check out the the Royal Museums Greenwich website. The exhibition opens September 16th.
---
Photographing Spaniels - Wednesday, September 13th
On Wednesday evening, between normal club nights, we met up at King's Stag to photograph working spaniels in the very capable hands of Meyrick. We learnt how to get low, sort our focussing mode and other settings to capture images of these beautiful dogs. It was a very enjoyable evening and lots to learn. Our very great thanks to Meyrick for the use of his garden and dogs.
Don't forget our next meeting is an open competition evening with both DPI's and prints.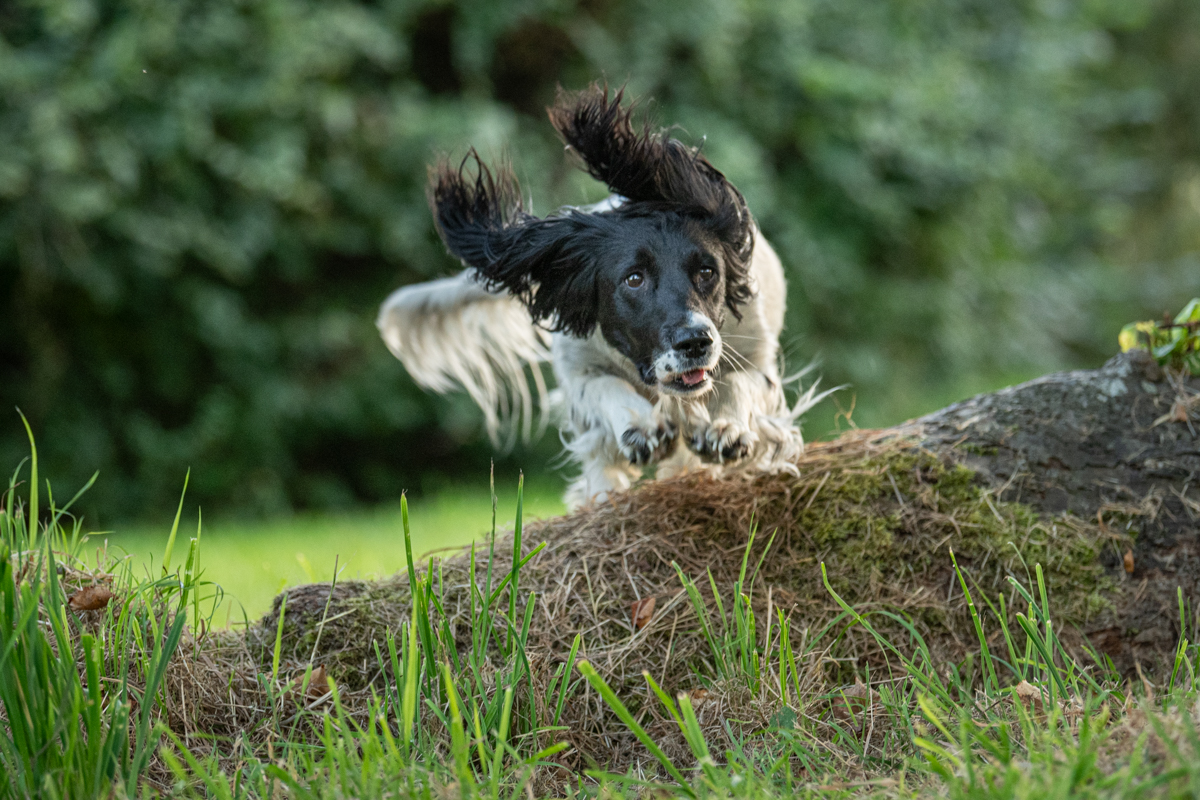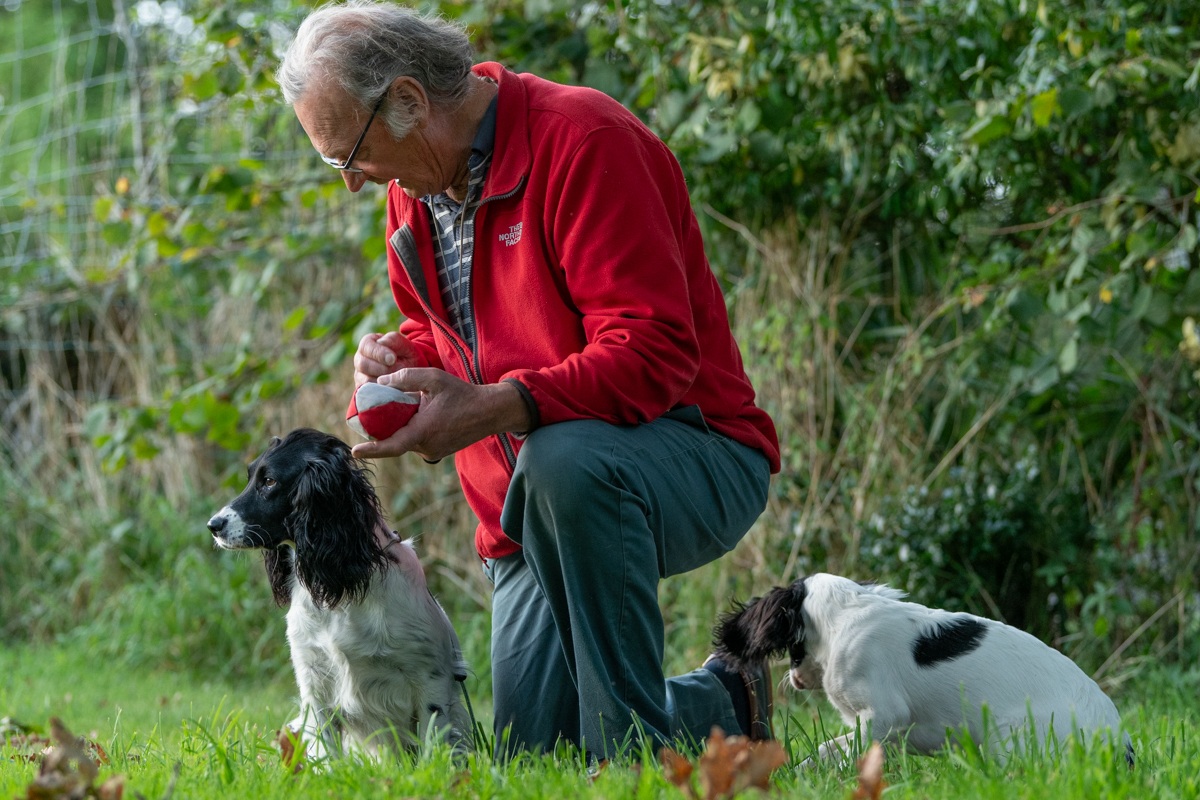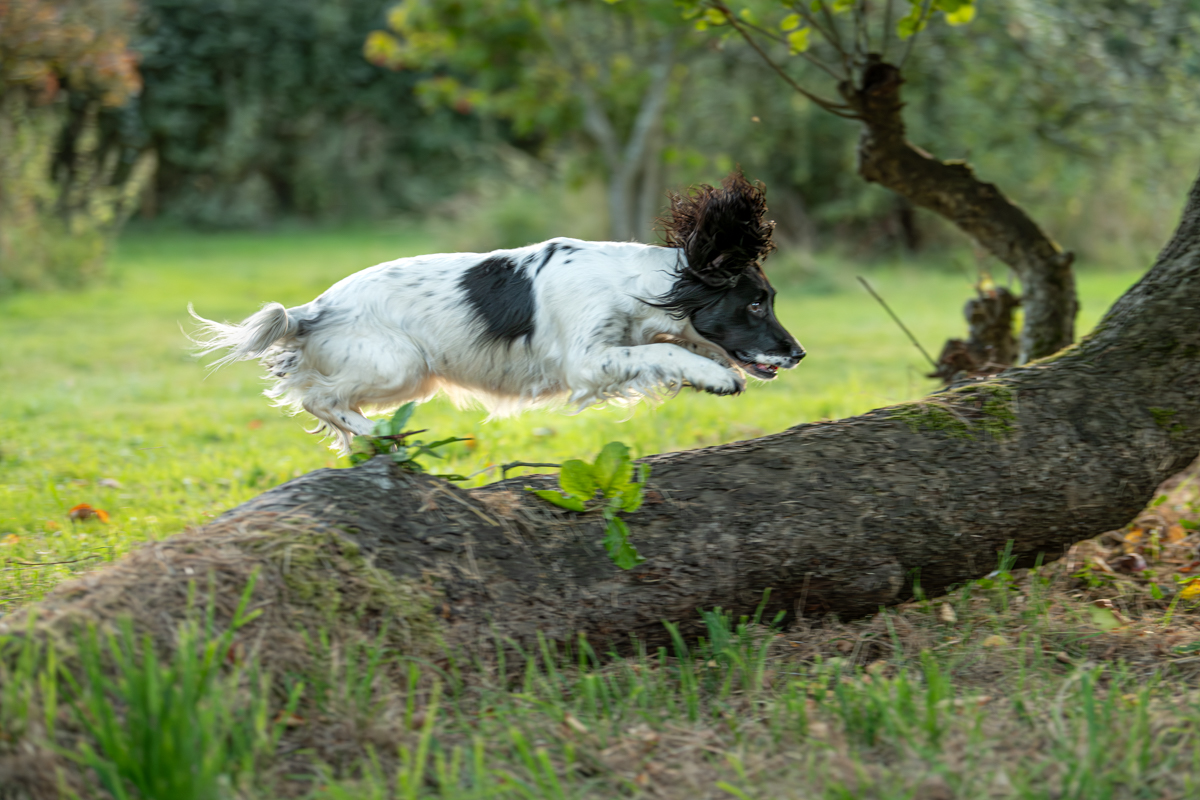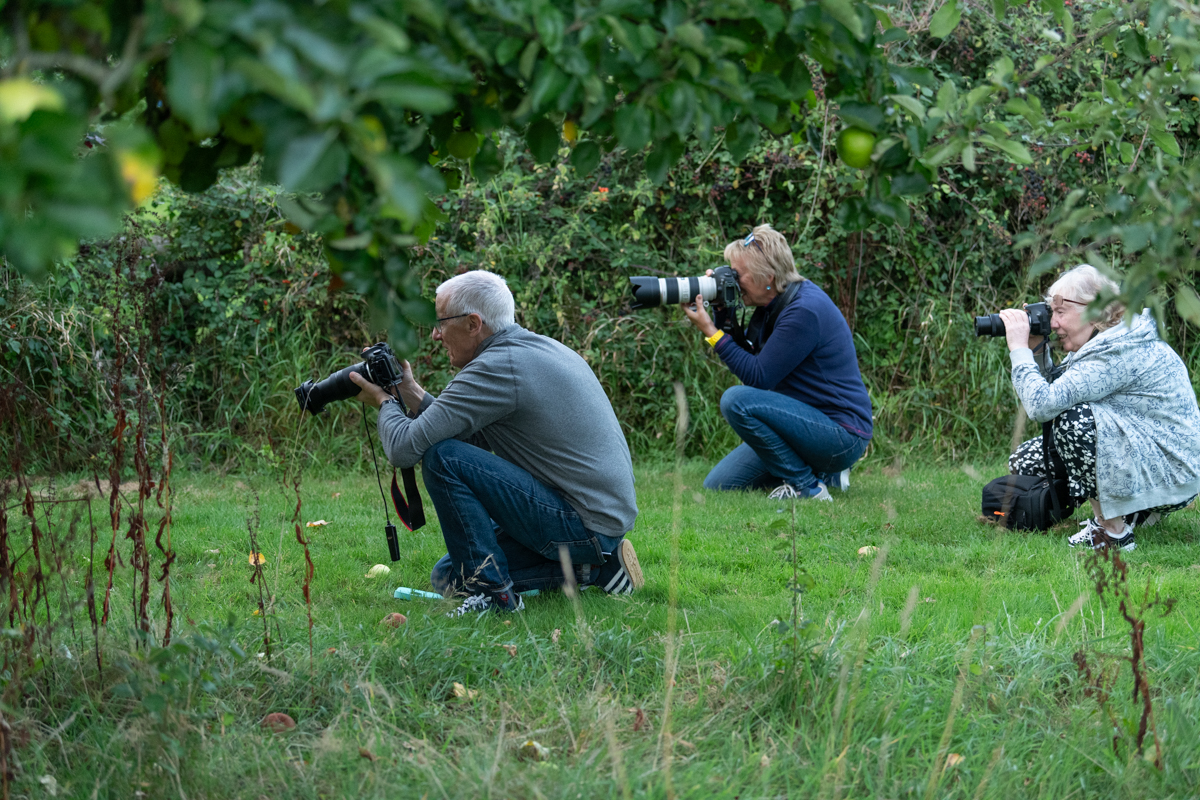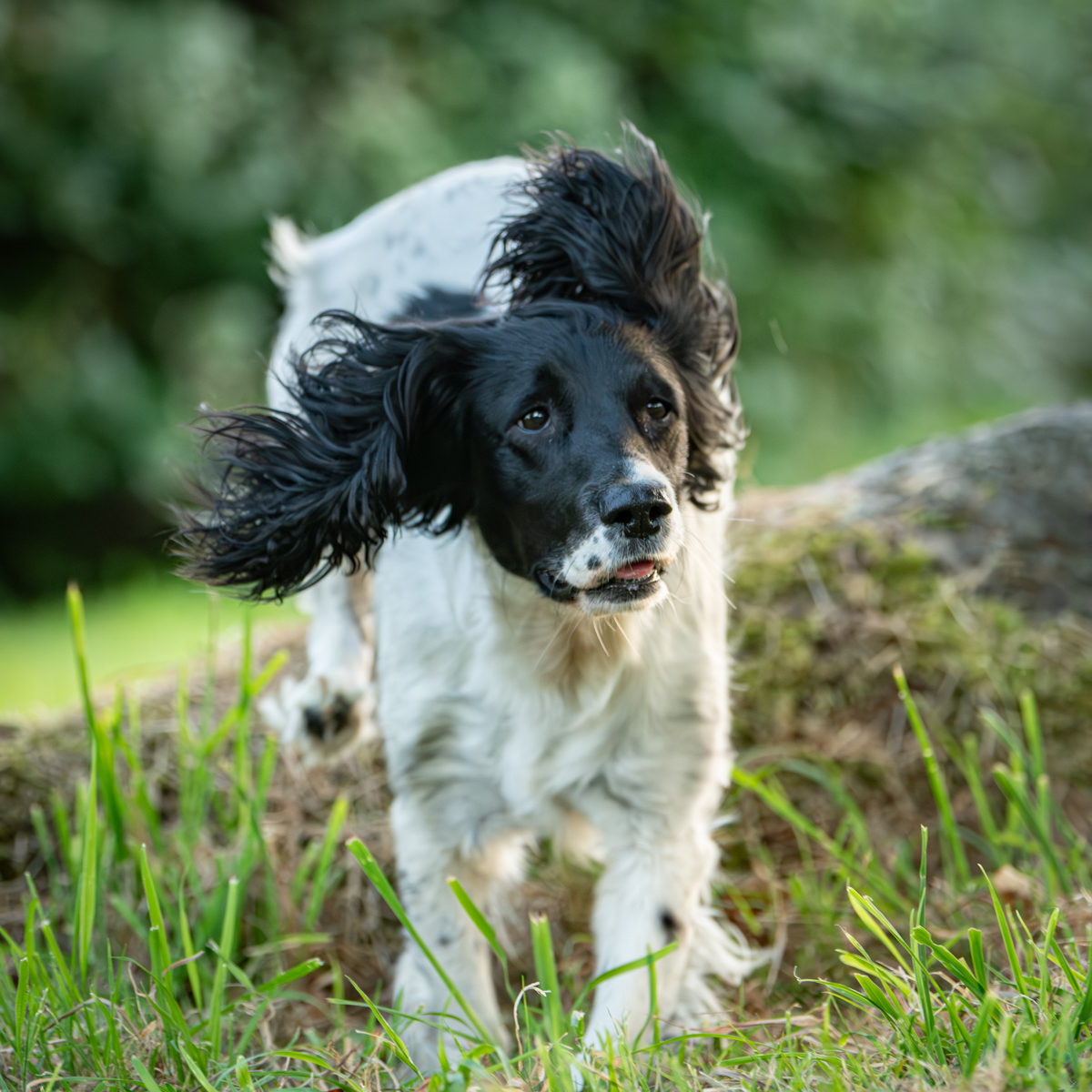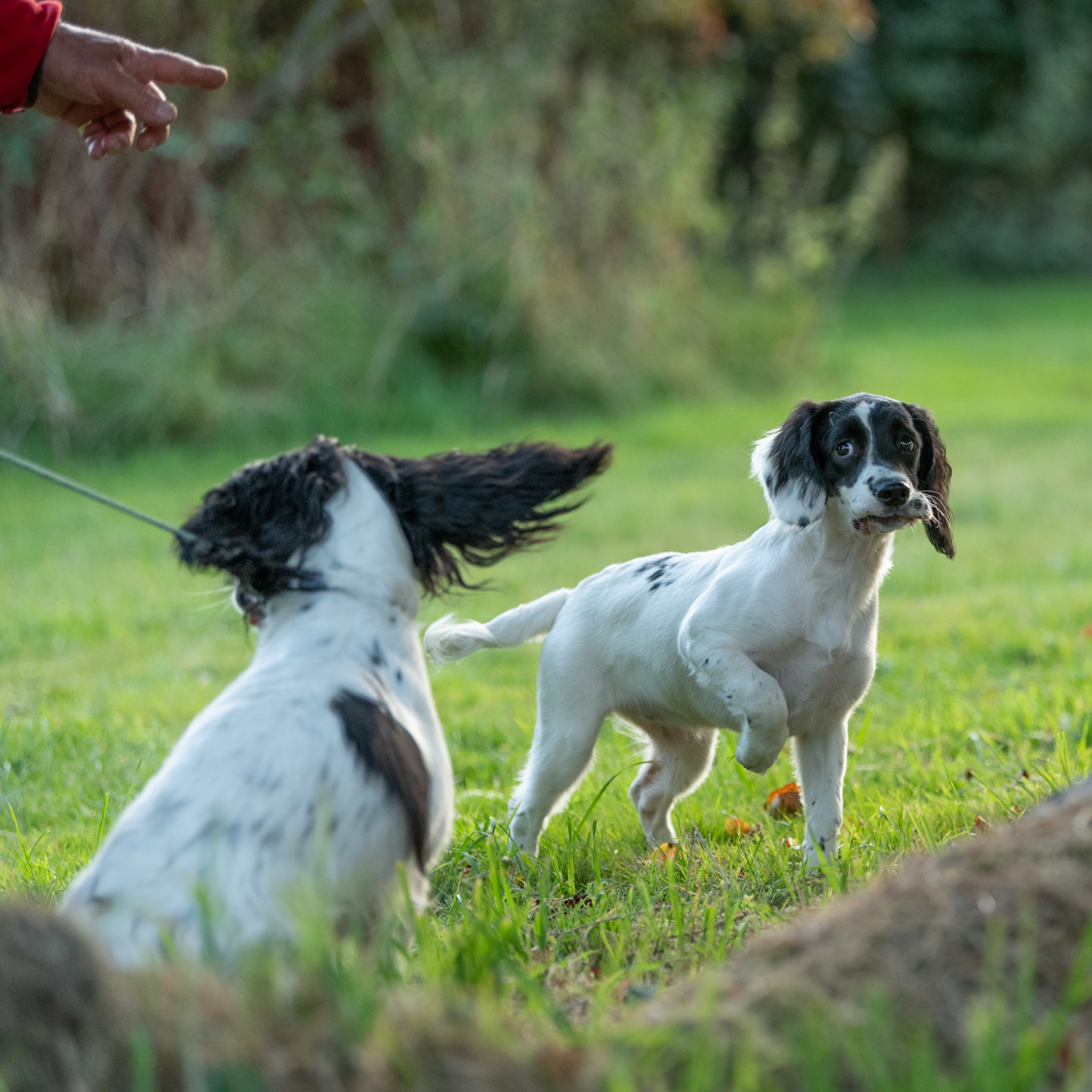 ---
First meeting of the season - Wednesday, September 6th
Our new season began on Wednesday, September 6th, at the Wincanton War Memorial Hall. A good turn out of members with their images to share and talk about took up most of the evening along with discussion on what we as a club want to do this year.
Meyrick, our Treasurer, was collecting the subscriptions for this year and Paul Dyer, our Competition Secretary, advised us that our entries for the first Open Competition need to be with him as soon as possible, without the photographer name in the filenames. The Open competition is our next meeting on Wednesday September 20th. We also need your "Sky" photos as soon as possible so that the selectors can pick our entry for the Sherborne Bradford Abbas Shield competition. We are the current holders so need to put in a good effort.
We also welcomed a new member, Maureen Russell, to the club. You are very welcome Maureen.
Between now and our next meeting, there is the opportunity for club members to meet up and take some pet photographs. The venue is Meyrick's house on Wednesday September 13th at 6.30pm. Please contact Meyrick for directions and any further details.

For any prospective members, our meetings are every other Wednesday at Wincanton Memorial Hall at 7.30pm. Remember to take the side entrance to the left of the main doors. All welcome, new and old. Check our programme for dates.
---
Results and images for Bird Photographer of the Year
The BBC News website has a link to the results for this year's competition
BBC report on Bird Photographer of the Year

The link to the organisation, Bird Photographer of the Year, gives more information and links to more photographs.
---
Fotospeed's FotoFest at Bath University
Fotospeed are once again hosting their photographic get together at Bath University on Sunday September 10th 2023. There is ample free parking, food available at the nearby Refectory, trade stands and four cracking presentations lined up with Nigel Danson, Amy Bateman, Paul Sanders and Jack Perks in the University's state of the art lecture theatre. More details are available from Fotospeed's Fotofest site. It is wise to book tickets beforehand because these events usually sell out.
---
Andover Hawk Conservancy Trust - club visit Sunday August 20th
On Sunday, August 20th, a group of club members ventured to Andover to the Hawk Conservancy Trust for a day photographing the magnificent birds they have there. This was a wonderful opportunity to photograph raptors, stationary and in flight. Our thanks to Paul Dyer for organising this club outing.
Thanks to Pam for the group photo and Paul for sharing a few of bird images.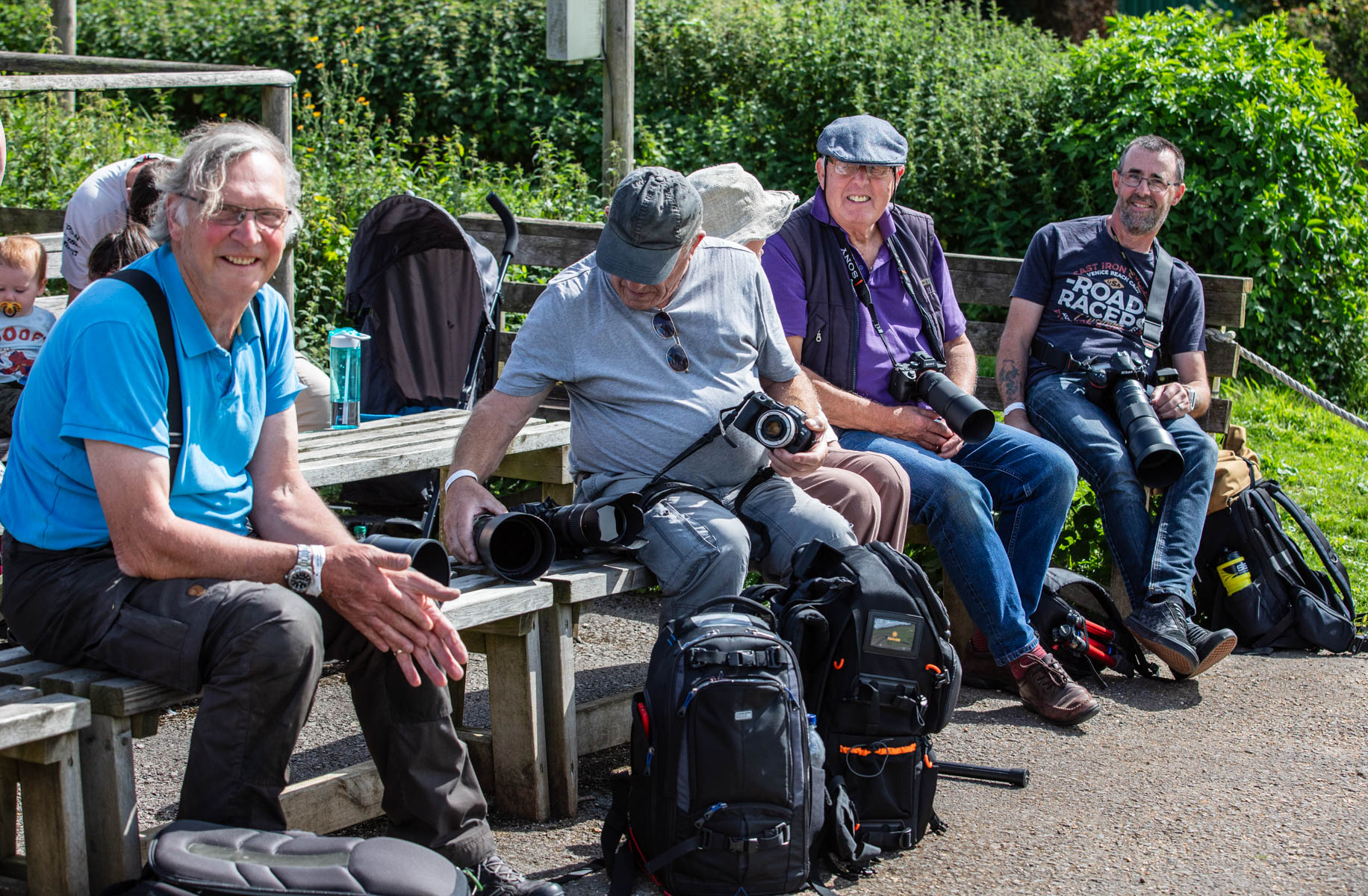 ---
Wincanton Camera Club Annual Exhibition opens
The club exhibition of prints opened today at Wincanton Libary and will remain there for 3 weeks. There is some serious quality this year so do make the effort to visit and see for yourself. The Library, in Carrington Way, Wincanton,BA9 9JS is open Monday to Wednesday 9.30am - 1.30pm and 2.30pm - 5pm. It is closed all day Thursday but open Friday 9.30am - 1.30pm and 2.30pm - 5pm and Saturday 9.30am to 12 noon. There is a free car park just across the road.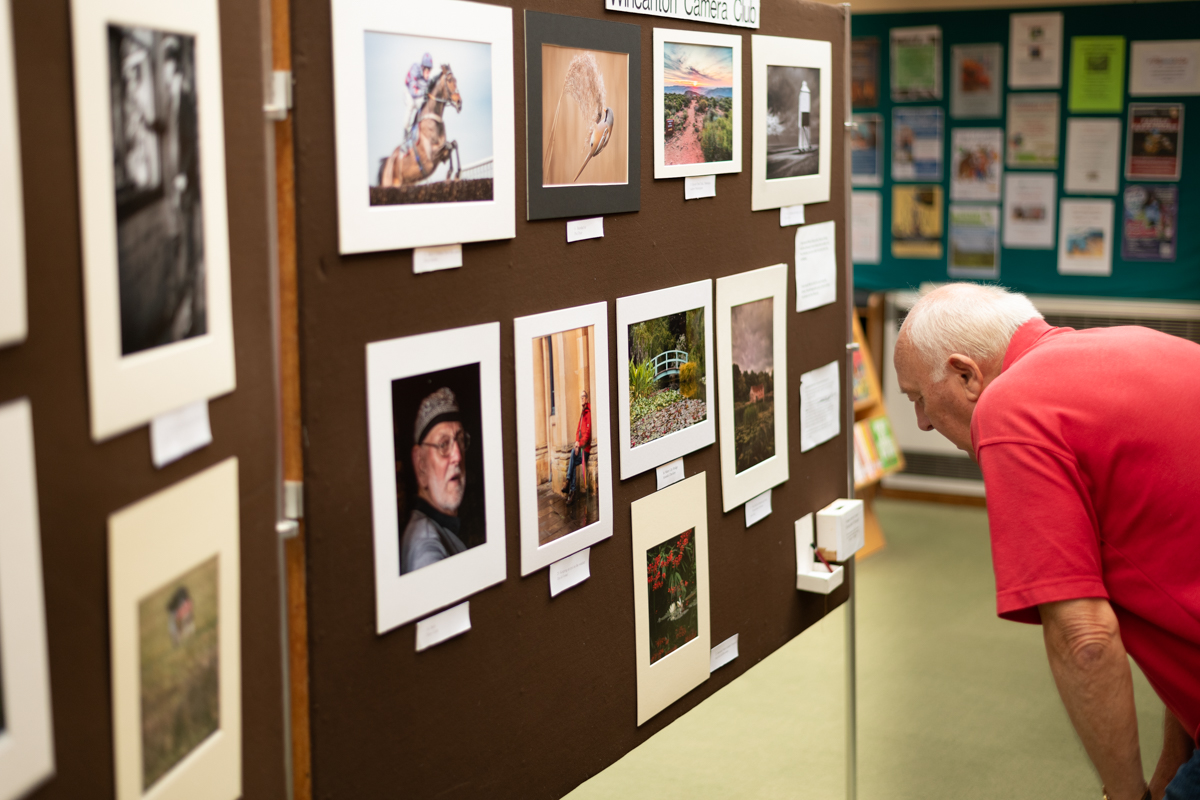 ---
Call for prints for our annual exhibition
It's time to get those prints mounted and hand them in to our committee for the annual exhibition at Wincanton Library. Members can submit up to 3 prints of their choice but no larger than A4 and mounted on board no bigger than 400mm x 300mm. The deadline for submission is August 12th. The exhibition runs from Saturday August 19th to September 9th and is viewable in Wincanton Library.
---
Club outing to Bennetts Watergardens - June 15th 2023
On Wednesday, July 26th, a good number of club members travelled to Chickerell, near Weymouth, to visit Bennetts Watergardens, home of the National Waterlily Collection. This is a beautiful venue which is booked up as a wedding venue at the weekends, hence our need to visit during the week. Some of us had visited previously but this a place well worth re-visiting as it offers so much for the photographer and has a very pleasant cafe on site.
Our thanks to Meyrick for organising another very successful club day out.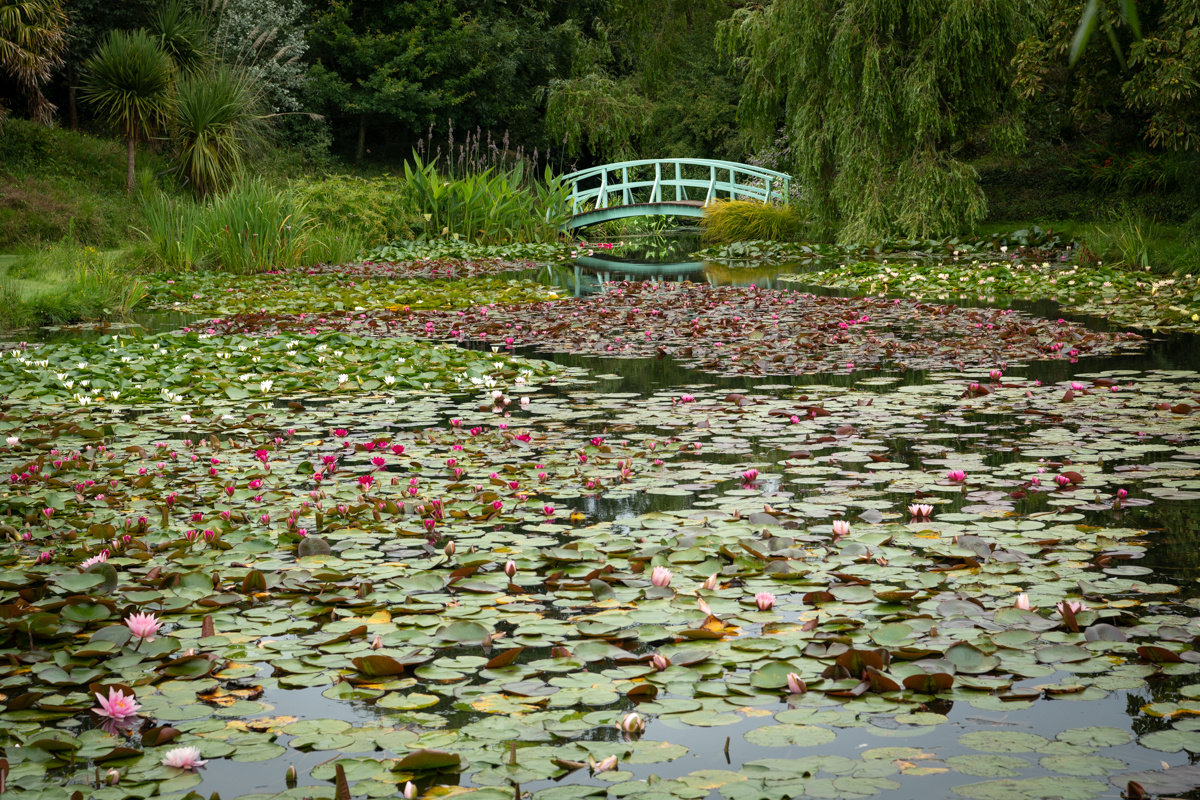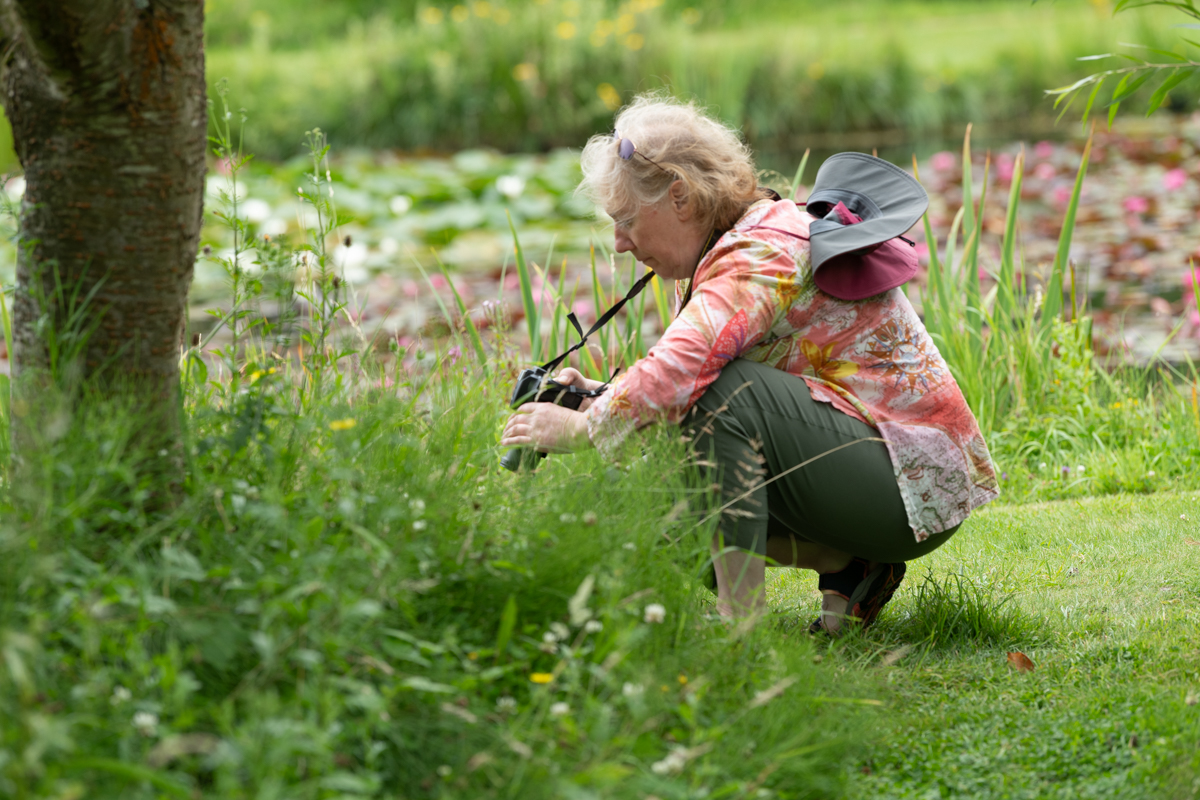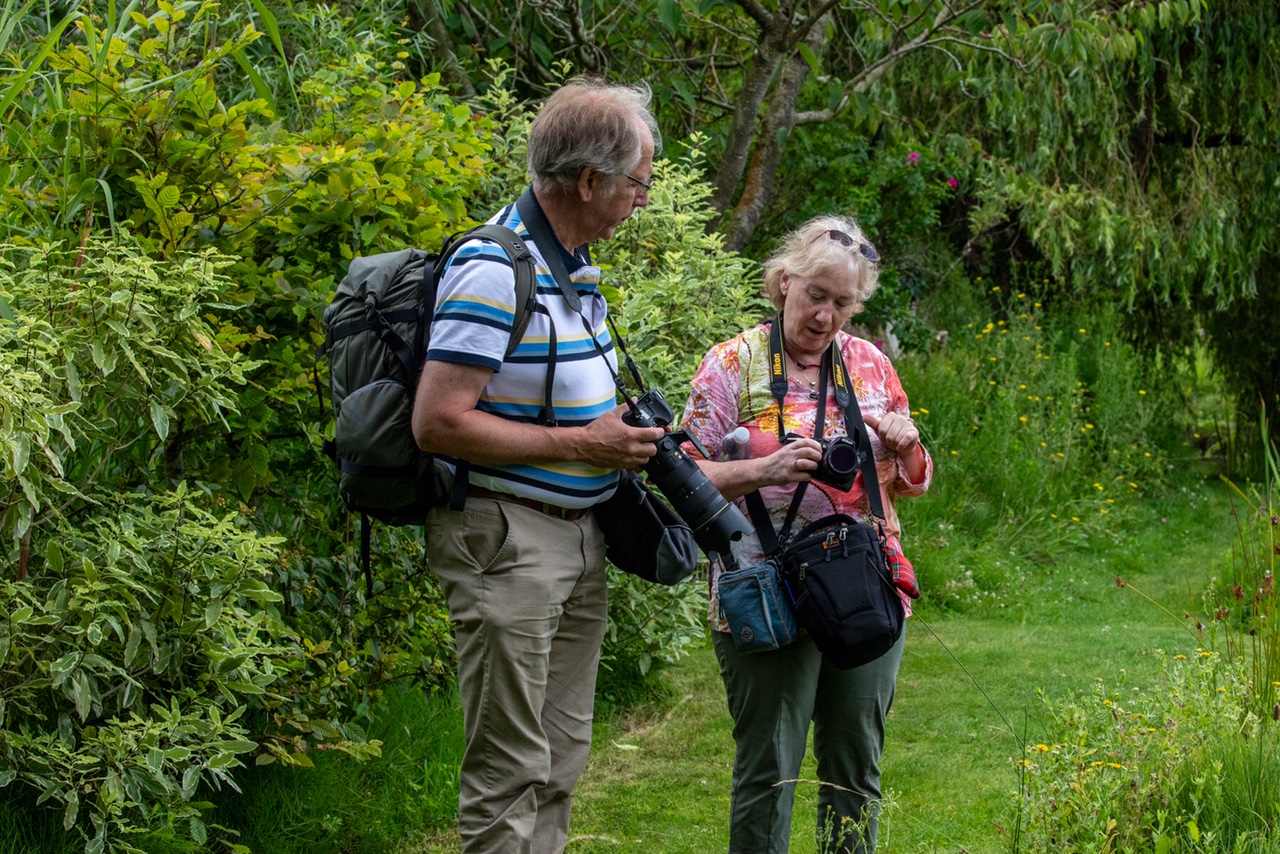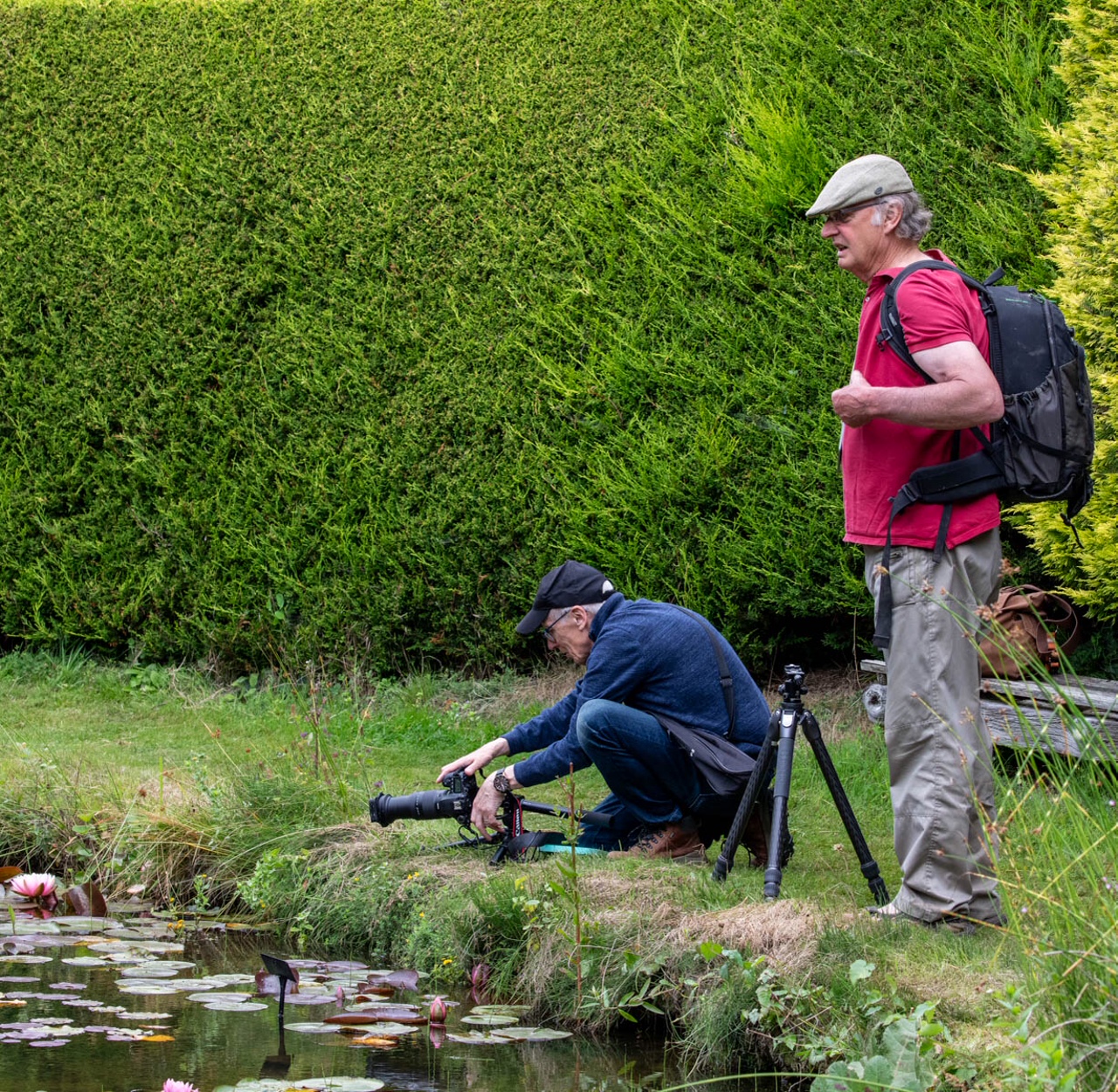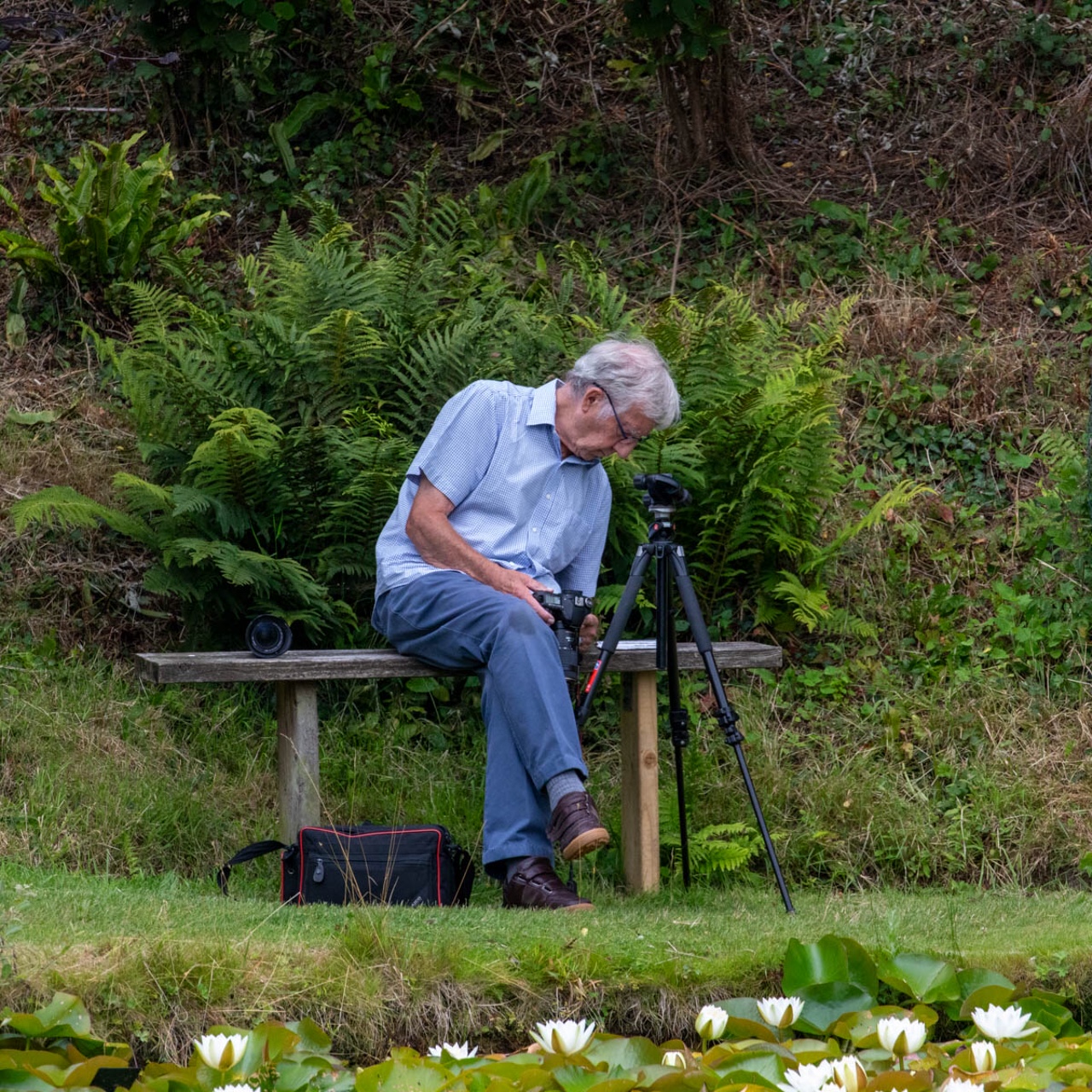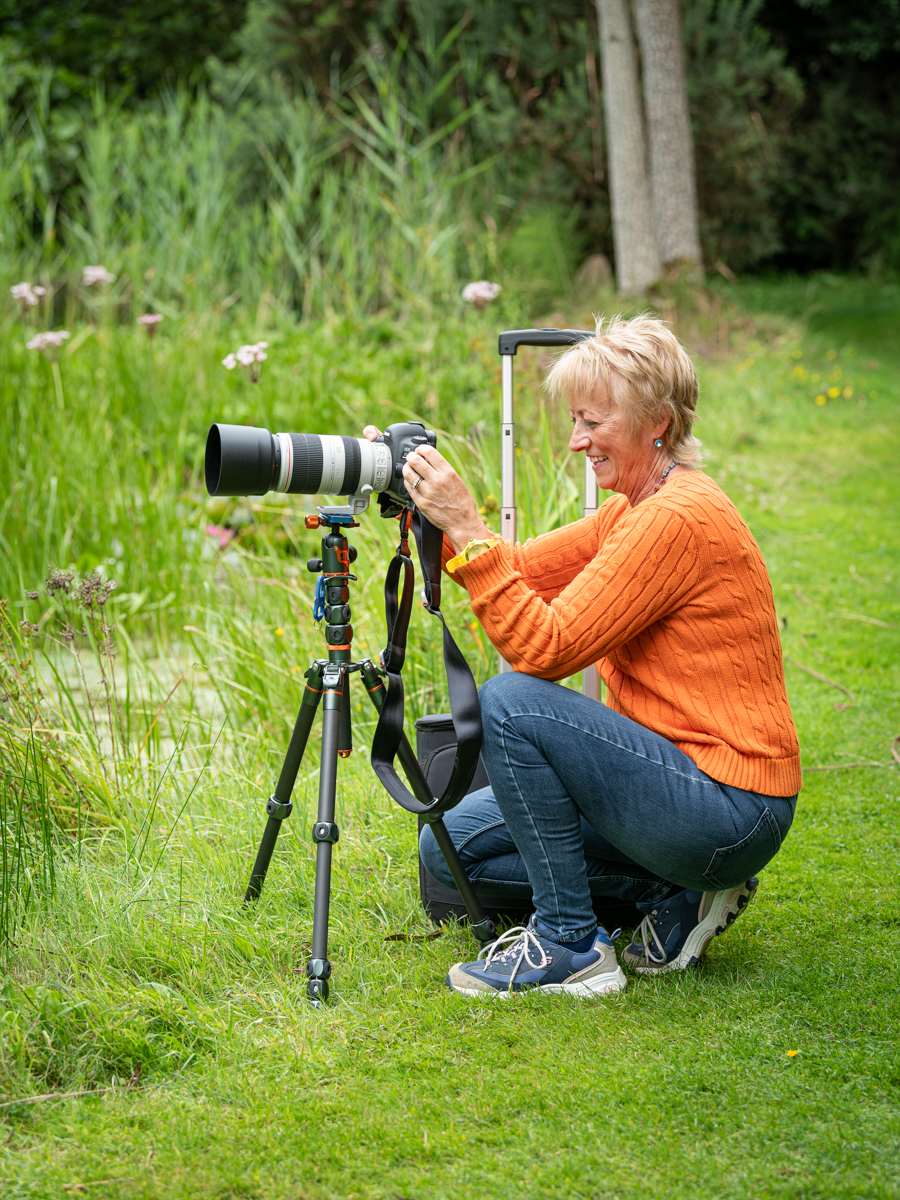 ---
Club outing to Sturminster Mill - June 15th 2023
On Thursday evening there was a good turnout from club members at Sturminster Mill, Sturminster Newton. Organised by Meyrick, who was on hand to give advice to anyone who wanted it, this was an excellent evening to try and get some shots of this very picturesque working mill and the river running by. Do keep an eye / ear out for other trips to be arranged over the summer. If you are not a member but would like to come along then do get in touch.

Here are a few of the images from the evening.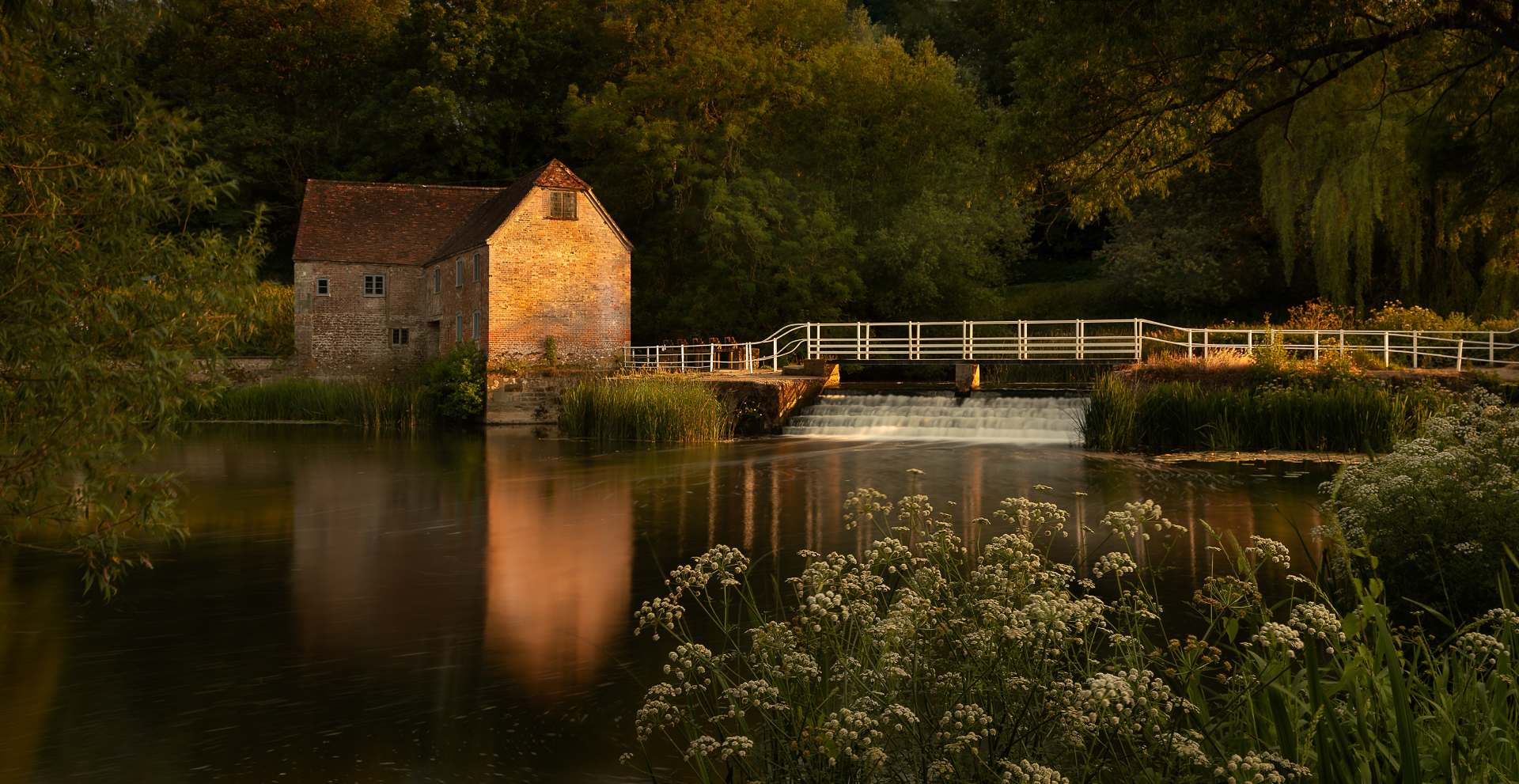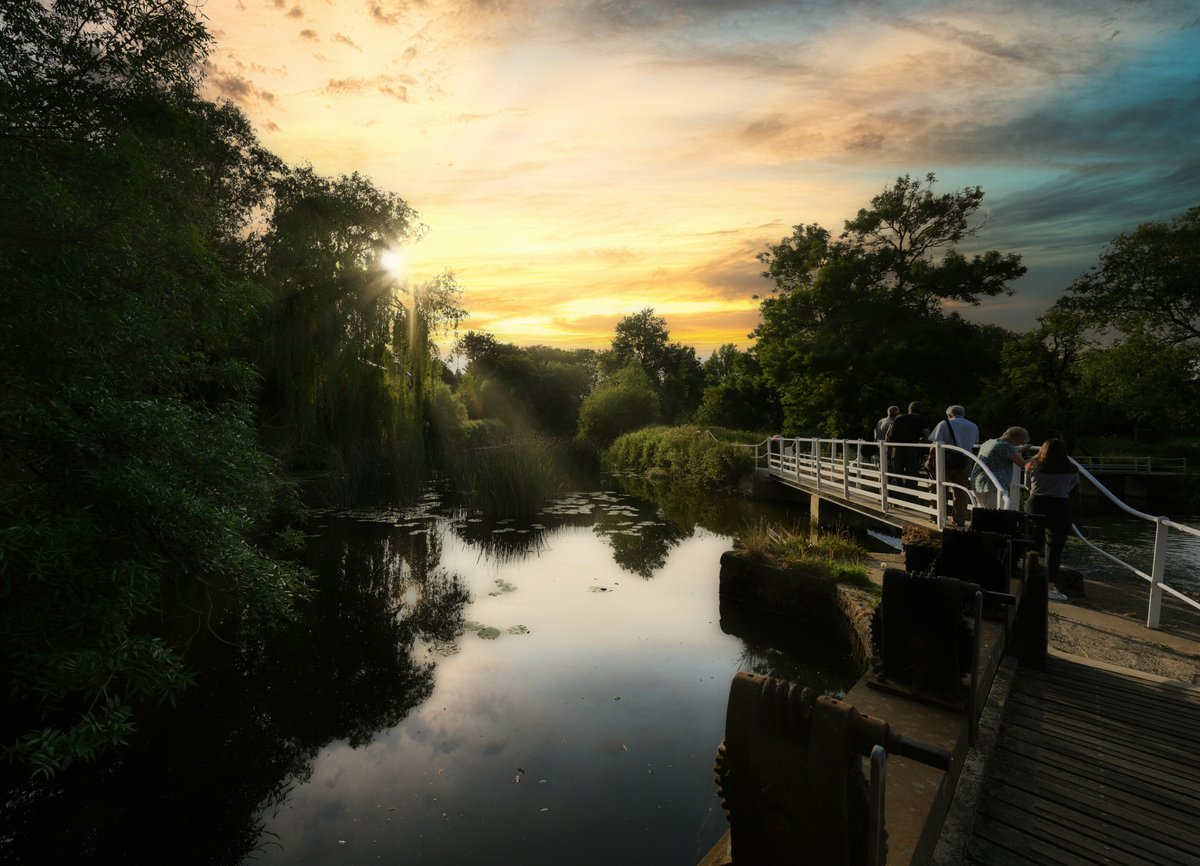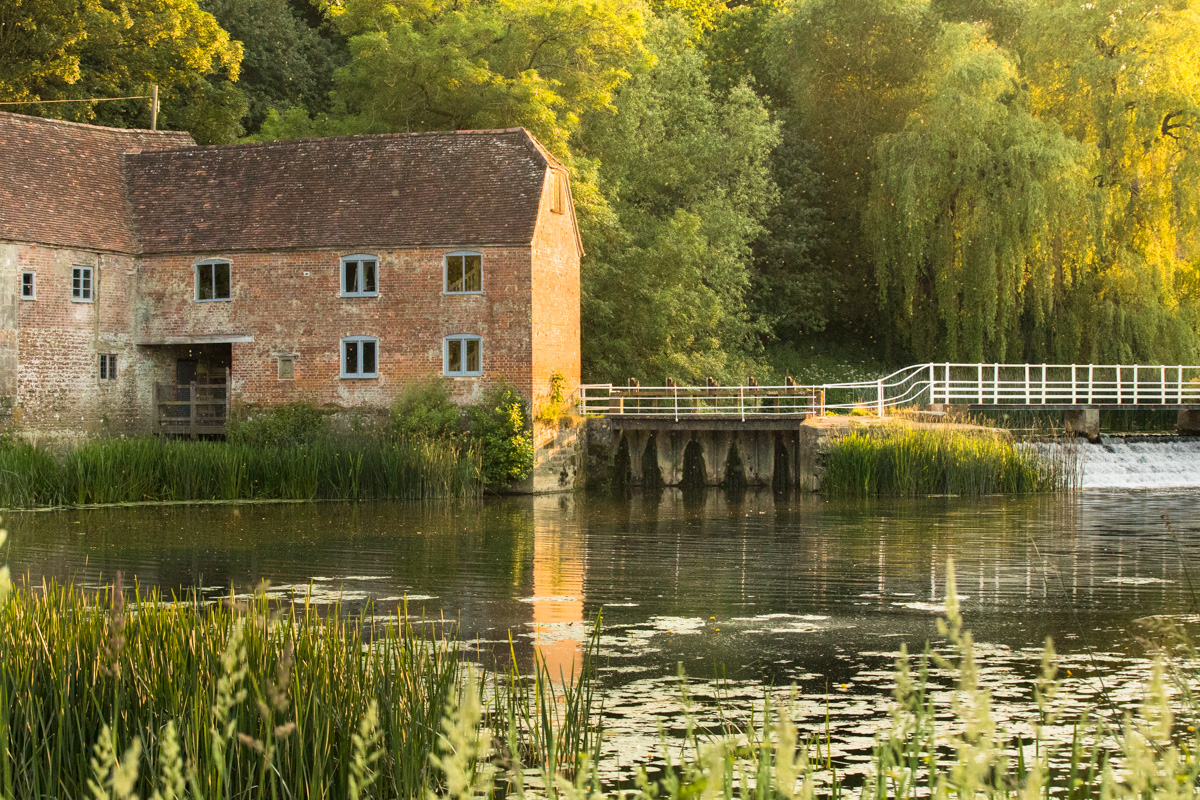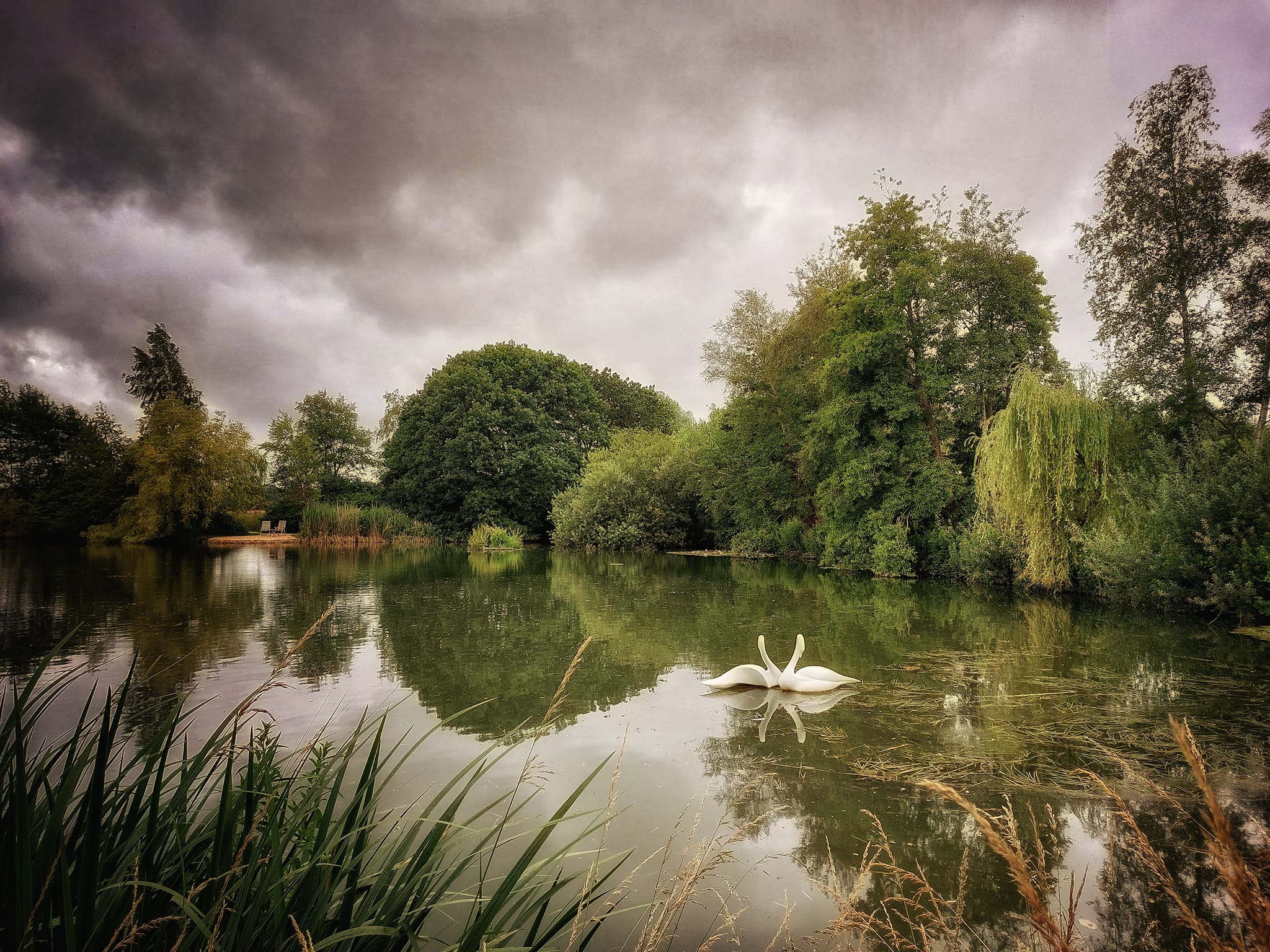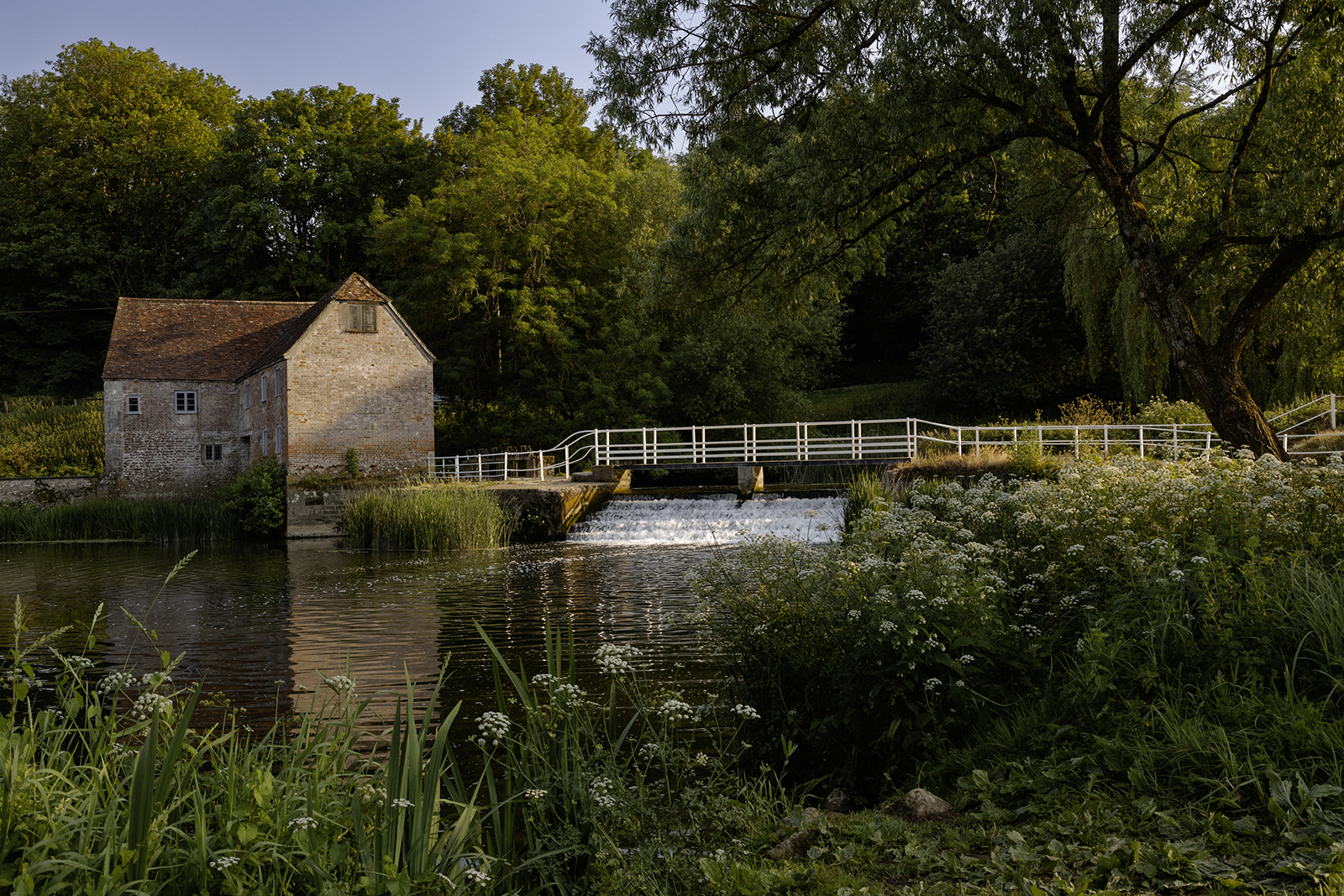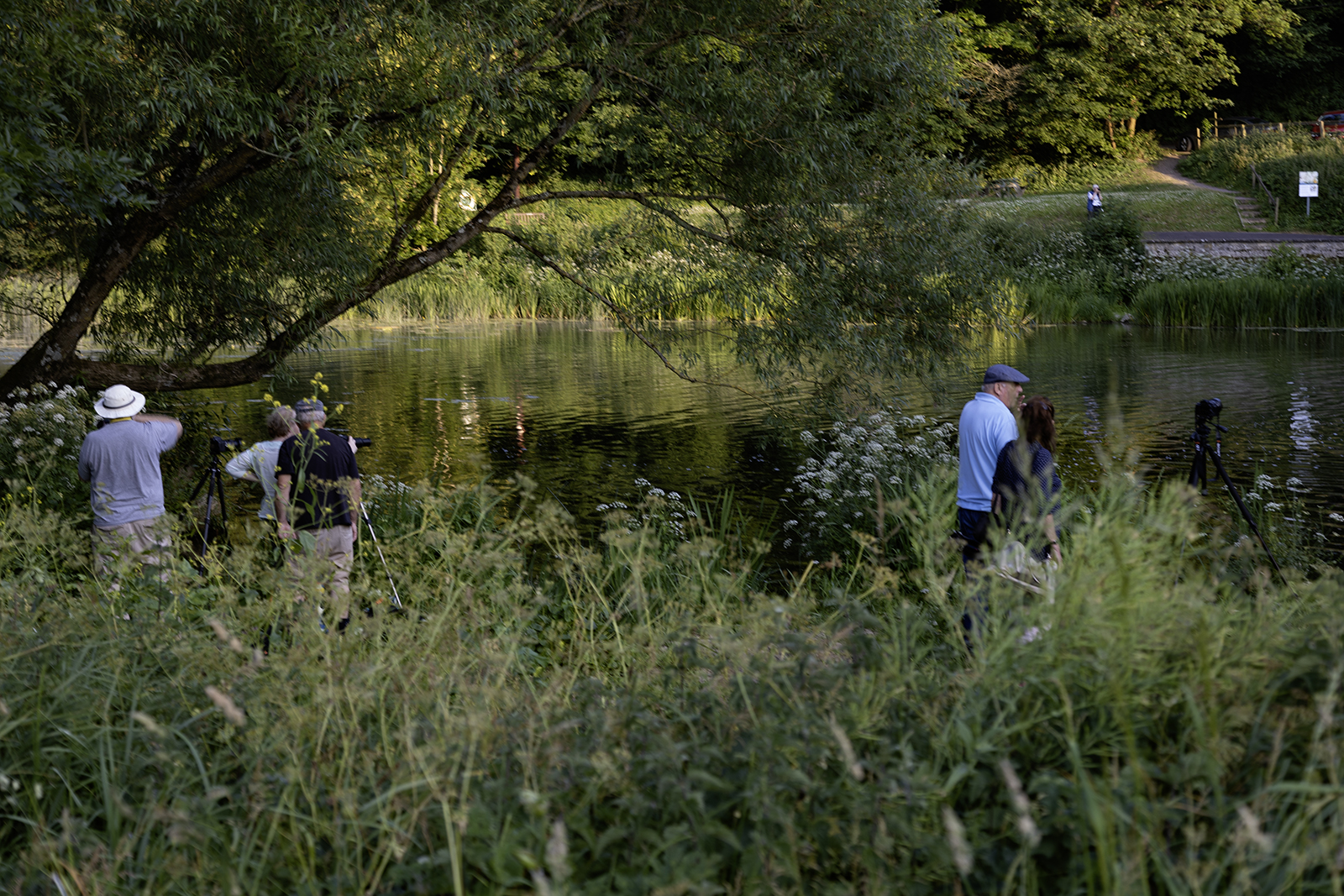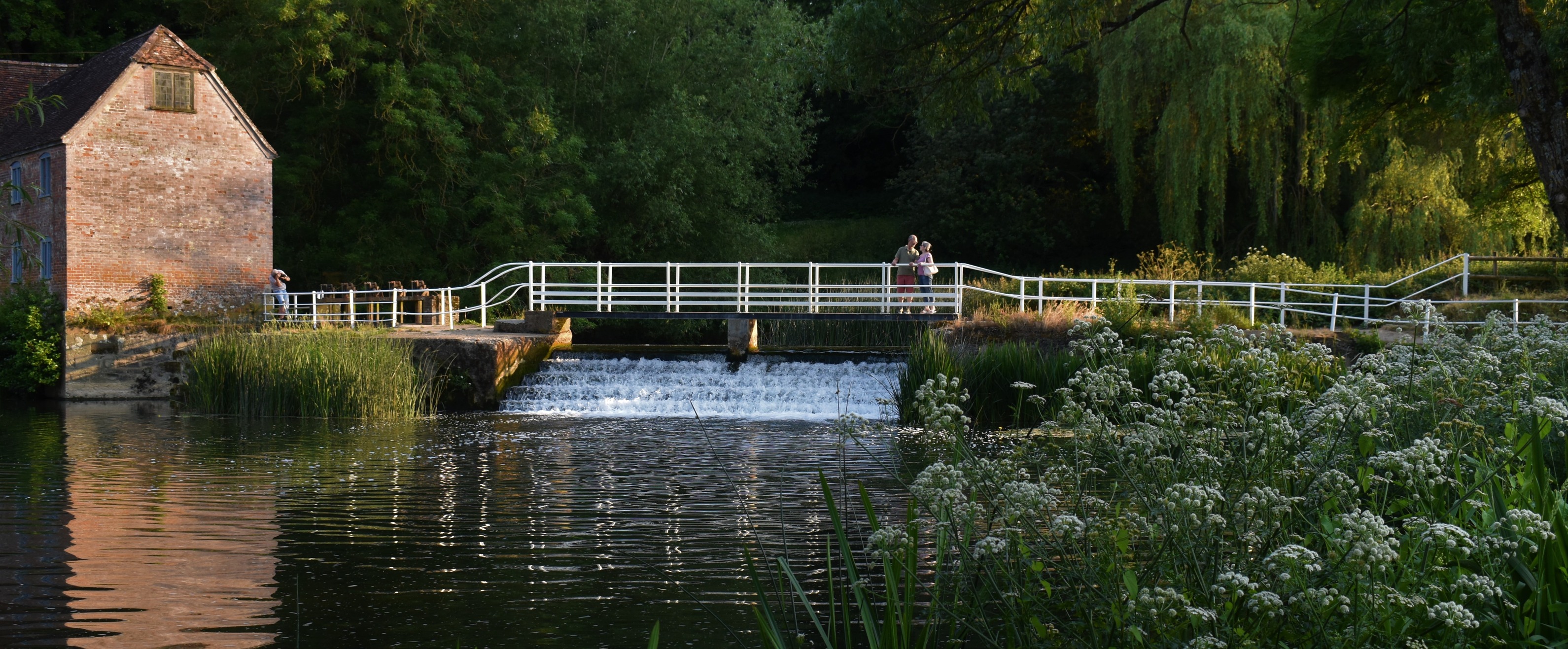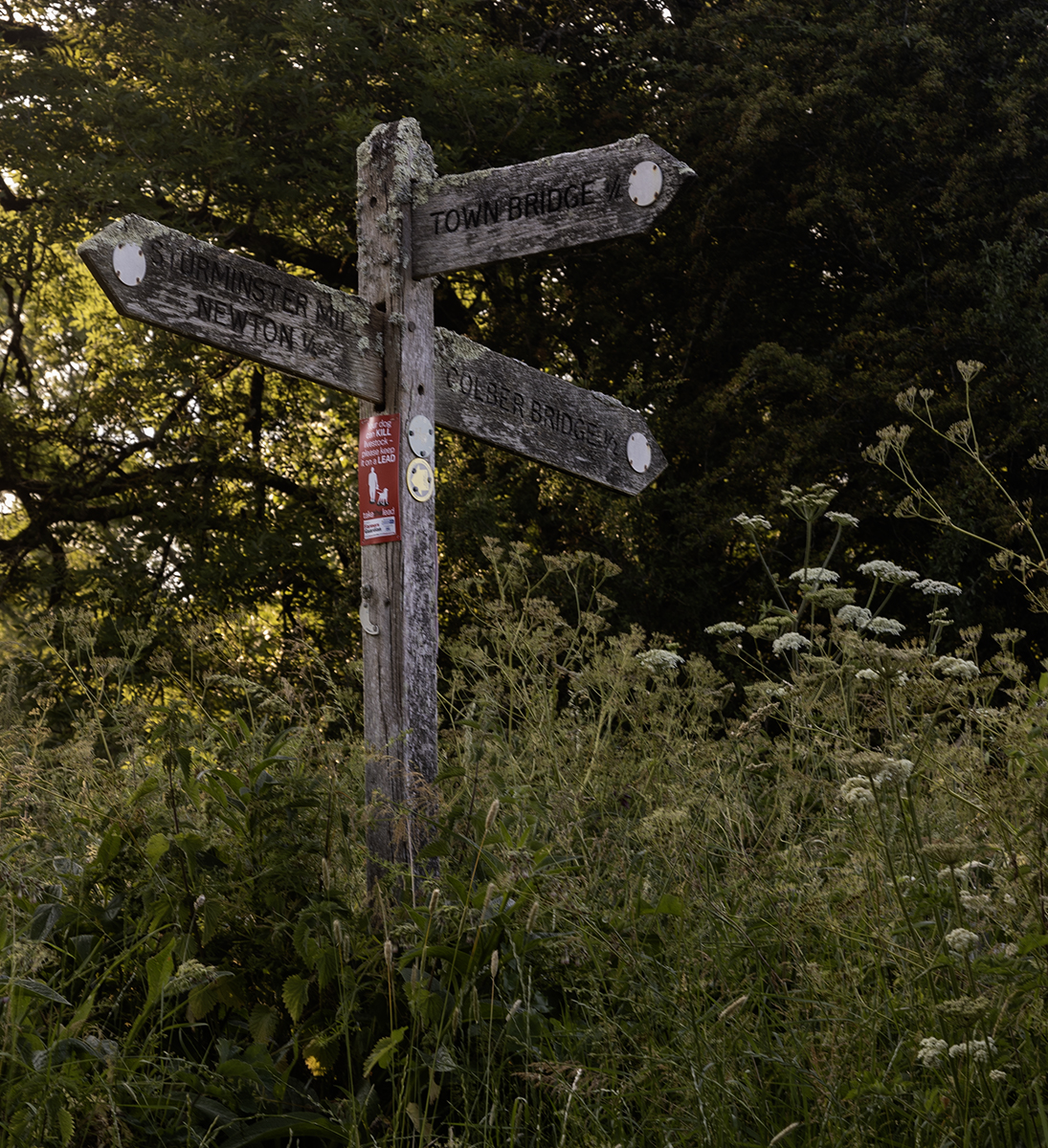 ---
Photo Frome - June 24th to July 12th 2023
Photo Frome is an independent festival of photography dedicated to showcasing and celebrating all levels of photographic endeavour from local, national, and international photographers. Staged at venues around Frome and over a period of nearly 3 weeks there are Exhibitions (all free to enter), Portfolio reviews, a Symposium, Workshops, and various Awards.

For more details click on PhotoFrome.org where you will links to the programme, details on the exhibitions and much more.
---
Wincanton Camera Club on Facebook
Our club now has a private group on Facebook for members only.
Click on this link to see the page and request to join. You will need to have a Facebook account which is free.
---
---
Back to Top of page
What we did in 2018-2019
What we did in 2019-2020
What we did in 2020-2021
What we did in 2021-2022
What we did in 2022-2023